Successful Instagram Campaign in 6 Steps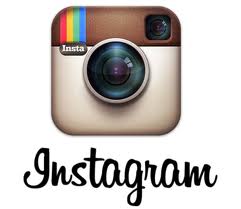 With more than 300 million monthly active users, we can safely state that Instagram is meaningful when it comes to marketing campaigns. But how to conduct a successful Instagram campaign and win more followers? Here are our tips.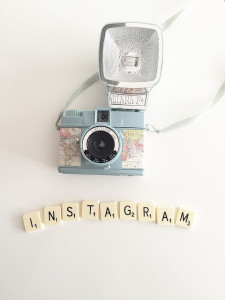 Gain Followers! Photo by Jonathan Rolande
Content is Everything
You don't have to write lengthy articles or engaging stories to be popular on Instagram. Your posts have to be two things: visually very pleasing and/or contain text that makes people think. Also, the text shouldn't be too long. It all boils down to what people see at the instant they lay eyes on your post. If the content isn't engaging in any way, you certainly won't gain new followers, plus your existing followers won't share your photos – the competition in any genre is simply too large. Tip: try to come up with new and creative imagery all the time – posting about the same things constantly might lead to boredom and your followers leaving you.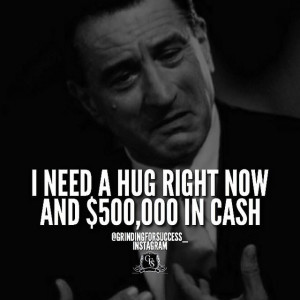 Ha-ha! Photo by Delton Doucet
Hashtag, Hashtag, Hashtag!
Hashtags are a key component to gaining new followers. Try to use hashtags that hundred of thousands of people use and your photos will get found in search more easily. Plus, when you start typing in the hashtag, Instagram helpfully shows you how popular it is! You can also come up with your very own hashtag, something creative and catchy. With it, you'll be able to build a community of loyal followers around yourself, making it possible for them to actively interact with you and your brand – enticing others to do so, too. It is masterful!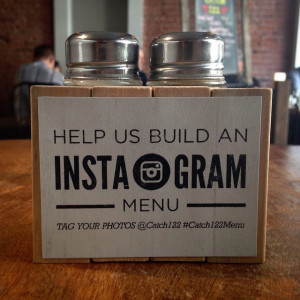 Make up a Hashtag. Photo by Faruk Ates 
Shout – Outs to the Rescue
Whether they are paid or unpaid, shout-outs usually do the trick. The key is to find Instagram accounts that target the same people you do. Then, if you want to go with the unpaid shout-out version, you have to team up with the owner of the other account. This deal benefits both parties the same, since you will mention your partner's account on specific posts while he/she will do the same. This way, you'll get way more coverage. For the paid shout-outs, it's pretty straightforward: accounts that have tons of followers and active "likers" will advertise your posts. To make the shout-out even more successful, you should come up with a call-to-action of some kind, something that will grasp and hold the attention of potential followers.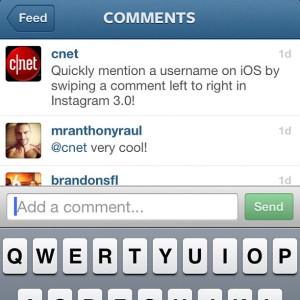 Tagging is Key. Photo by AJ Batac
Engage Them!
Well, not with a ring or anything, mind you. You can, on the other hand, ask questions in the descriptions, or write thought-provoking phrases. Think of things that will make people want to comment on your post. A simple "What do you think about this?" may very well do the trick! You might also want to consider engaging your e-mail subscribers, too – they can easily be converted into Instagram followers.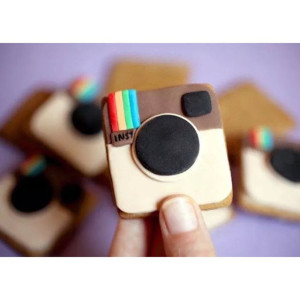 Cookie For Your Thoughts? Photo by Syed Ikhwan
Math it up!
So, you weren't top of your class in Algebra and you hated math. No problem, you'll soon learn to love it, because statistics and analytics are all a part of better understanding your future and existing followers. There are many apps you can use to find out which posts were more popular than others and see when people started following or unfollowing you. Statistics are also greatly helpful when it comes to conducting a successful Instagram campaign: research showed that posts made between 3pm and 5pm resulted in the most likes and posts and that posting towards the middle of the week is also very effective.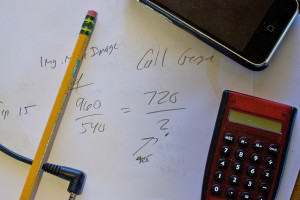 Maths is useful, kids! Photo by Alan Levine 
Combine and Shake
Consistence is important, but so is being innovative! Identify what your target audience wants to see and act accordingly. Keep from posting photos of just one thing/concept. For example, if you're a café known mainly for its smashing breakfasts, it wouldn't be clever to only post about the food you serve. Try adding faces to the equation, people having a good time, joke a bit. If you're establishment is a family-friendly place, post some adorable baby pictures with kids playing with the toys you've specially brought for them. If dogs are allowed, show how much your staff loves them by posting dog-selfies and so on. Once you know what your audience loves, it'll be easy to come up with exciting posts.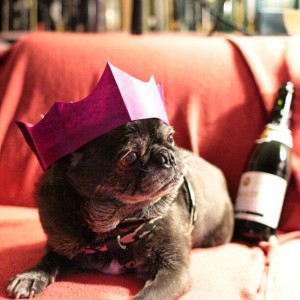 Awww! Photo by Brian Boucheron